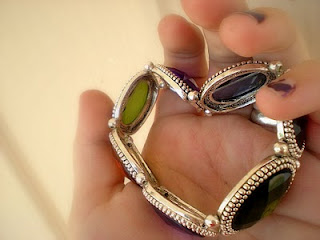 Words have a habit of evolving new meanings over time, particularly if they come from the older languages like Greek and Latin.  A careful look at the evolution of words can give us insight into the cultures that created them and those that later altered them.  For example, in the strictest and oldest sense of the word, women were definitely not 'virtuous.'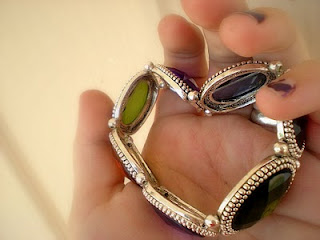 The modern word word virtue comes more or less directly from the Latin word virtus, which means "manliness" – because it in turn descends from the Latin noun vir, meaning "man."  To give some context for exactly how virtus meant "manliness," let's run through the list of the Roman virtues, or the essential qualities that the Roman citizen (read: man) was expected to have (Wikipedia):
Auctoritas — "Spiritual Authority" — The sense of one's social standing, built up through experience, Pietas, and Industria.
Comitas — "Humour" — Ease of manner, courtesy, openness, and friendliness.
Constantia — "Perseverance" — Military stamina, mental and physical endurance.
Clementia — "Mercy" — Mildness and gentleness.
Dignitas — "Dignity" — A sense of self-worth, personal pride.
Disciplina — "Discipline" — Military oath under Roman protective law & citizenship.
Firmitas — "Tenacity" — Strength of mind, the ability to stick to one's purpose.
Frugalitas — "Frugality" — Economy and simplicity of style, without being miserly.
Gravitas — "Gravity" — A sense of the importance of the matter at hand, responsibility and earnestness.
Honestas — "Respectability" — The image that one presents as a respectable member of society.
Humanitas — "Humanity" — Refinement, civilization, learning, and being cultured.
Industria — "Industriousness" — Hard work.
Iustitia — "Justice" — Sense of moral worth to an action.
Pietas — "Dutifulness" — More than religious piety; a respect for the natural order socially, politically, and religiously. Includes the ideas of patriotism and devotion to others.
Prudentia — "Prudence" — Foresight, wisdom, and personal discretion.
Salubritas — "Wholesomeness" — Health and cleanliness.
Severitas — "Sternness" — Gravity, self-control.
Veritas — "Truthfulness" — Honesty in dealing with others.
Virtus — "Manliness" — Valor, excellence, courage, character, and worth. Vir meaning "man".
In the sense that manliness was exemplified by courage and valor (Note: There is a thin line between brave and bull-headed), which measured a man's worth in battle and in business, the word virtus came more to mean excellence and virtue in its modern sense than simply having a Y chromosome.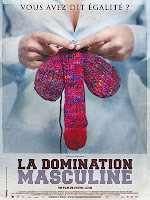 This older sense of virtus as "manliness" has come to us instead through the Latin virilis ("masculinity"), taking the form virile, which means having the properties or characteristics of an adult male.  Unlike the Latin version referring to the brave and valiant male citizen of the empire, the connotation this word often takes is one of strength and sexual prowess.
Interesting to note: at the other end of the spectrum we have the word virtual – which seems to have nothing to do with men whatsoever.  It does, however, come from the Latin virtus by way of the word virtualis.  I suspect virtual derives its meaning of "in essence" from the concept of a Roman man's virtus being the essence of his manhood.
All this being said, women do indeed have courage, valor, and excellence, and there are many, many 'virtuous' women out there, in general.
But for the Romans, when the Latin word was first being used, only men had virtus, as only men are now virile.  Sorry, ladies.
What other words can you think of that have entirely different meanings from their roots?
Comment and share to keep the discussion going.  And subscribe via Email or by RSS if you like this blog!
Photo credits: La Domination Masculine by FontShop Benelux